Welcome!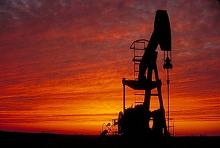 Our team has added a new blog section to our website so that we can better serve our future customers.
Buying and selling mineral rights royalty interests can be a daunting task filled with many questions and concerns, particularly for those new to mineral rights ownership. TAS is a family run operation with 80 years of experience in the oil and gas business. Our many years of acquiring and managing royalties has yielded an extensive knowledge base, allowing us to offer owners a fair price for their producing oil and gas royalty interests, no matter where their property is located. We have hundreds of satisfied customers who often return to sell us additional royalties.
With these blog entries, my goal is to directly engage with those considering selling their royalty interests... I hope to address topics of your concern, answer your questions, and hopefully provide some useful insight.
I look forward to hearing from all of you.
Tom Sikes